MEDIA
Sculpture in the Walled Garden, Markshall Estate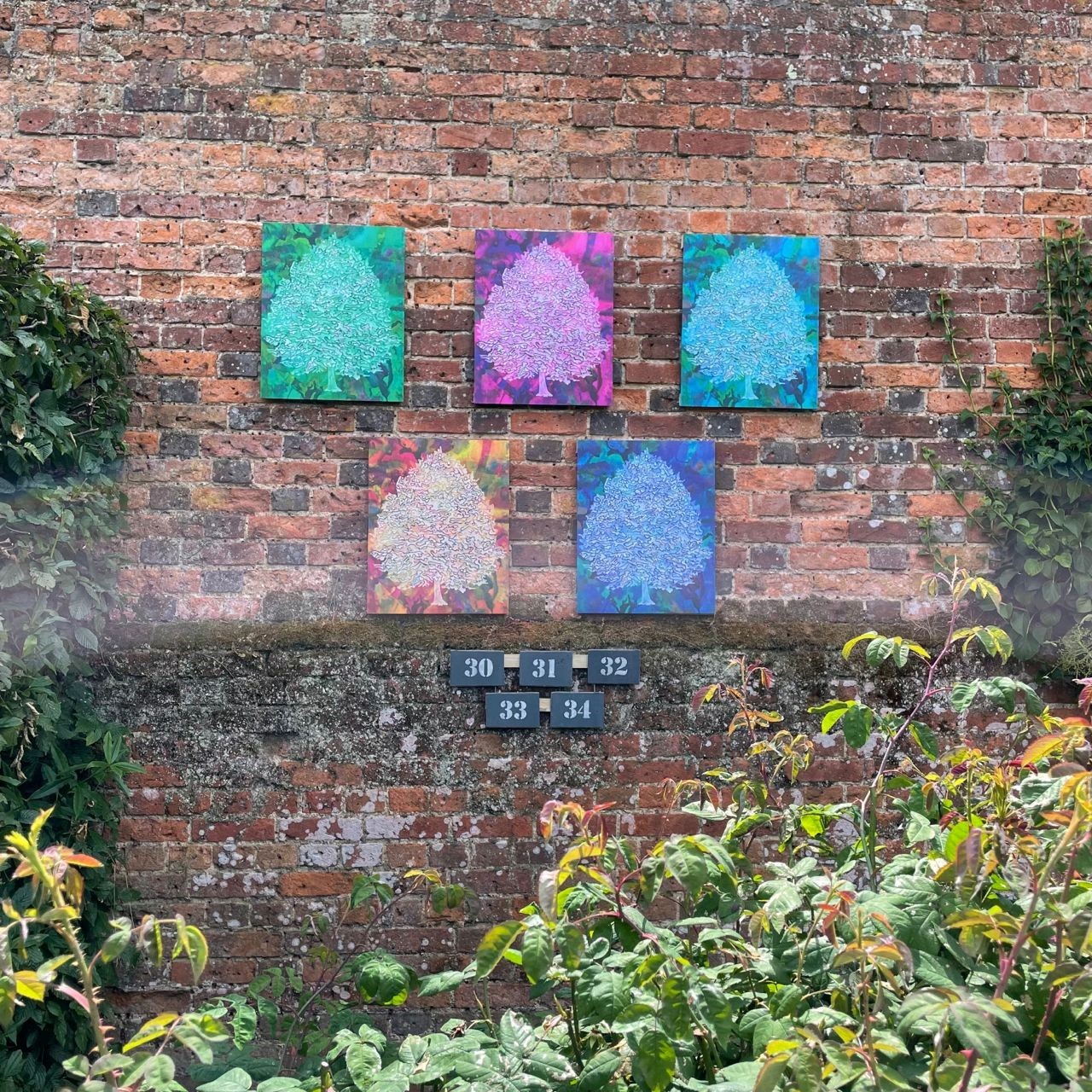 Sculpture at Doddington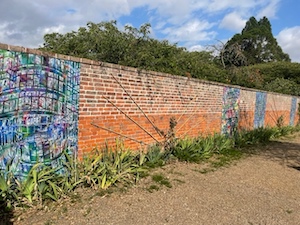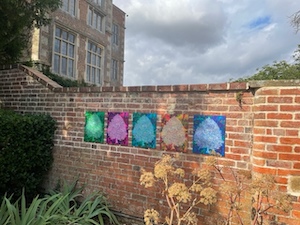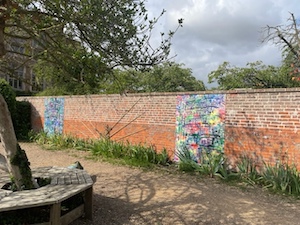 YouTube Spring Virtual Open Studio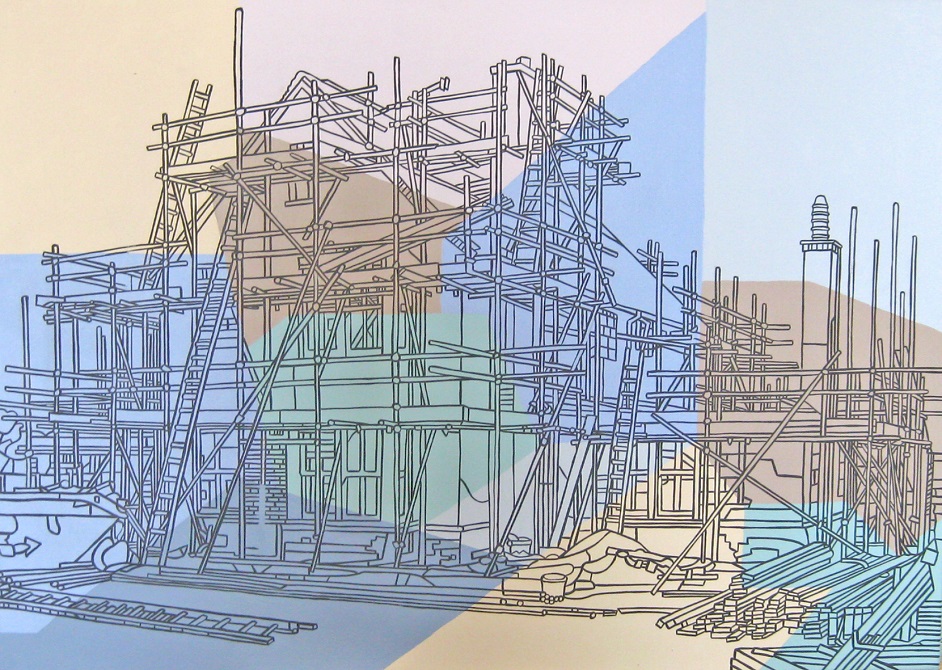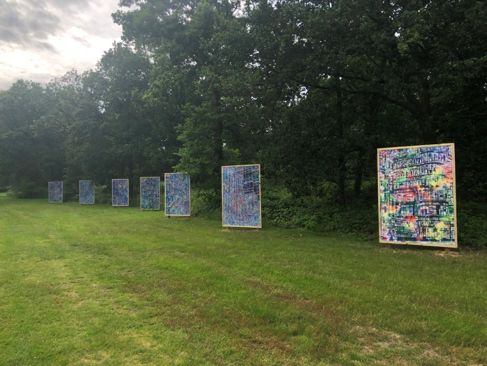 MARKS HALL SCULPTURE
20th July – 1st September 2019
The Gardens and Arboretum of Marks Hall provide the setting for this impressive biennial exhibition of carefully selected sculpture. Over 250 quality pieces from over 50 national and international sculptors in a wide variety of materials are thoughtfully placed throughout the garden in this unmissable exhibition.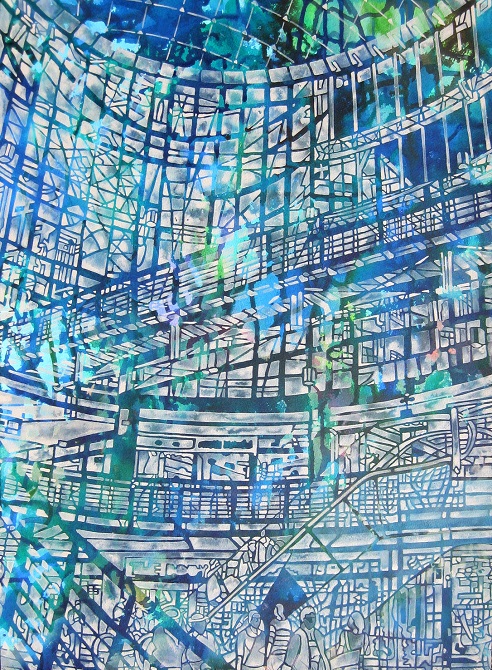 Q&A with 2017 Sunday Times Watercolour Competition Exhibitor Debbie Ayles and Emma Walker Communications Assistant, Parker Harris Partnership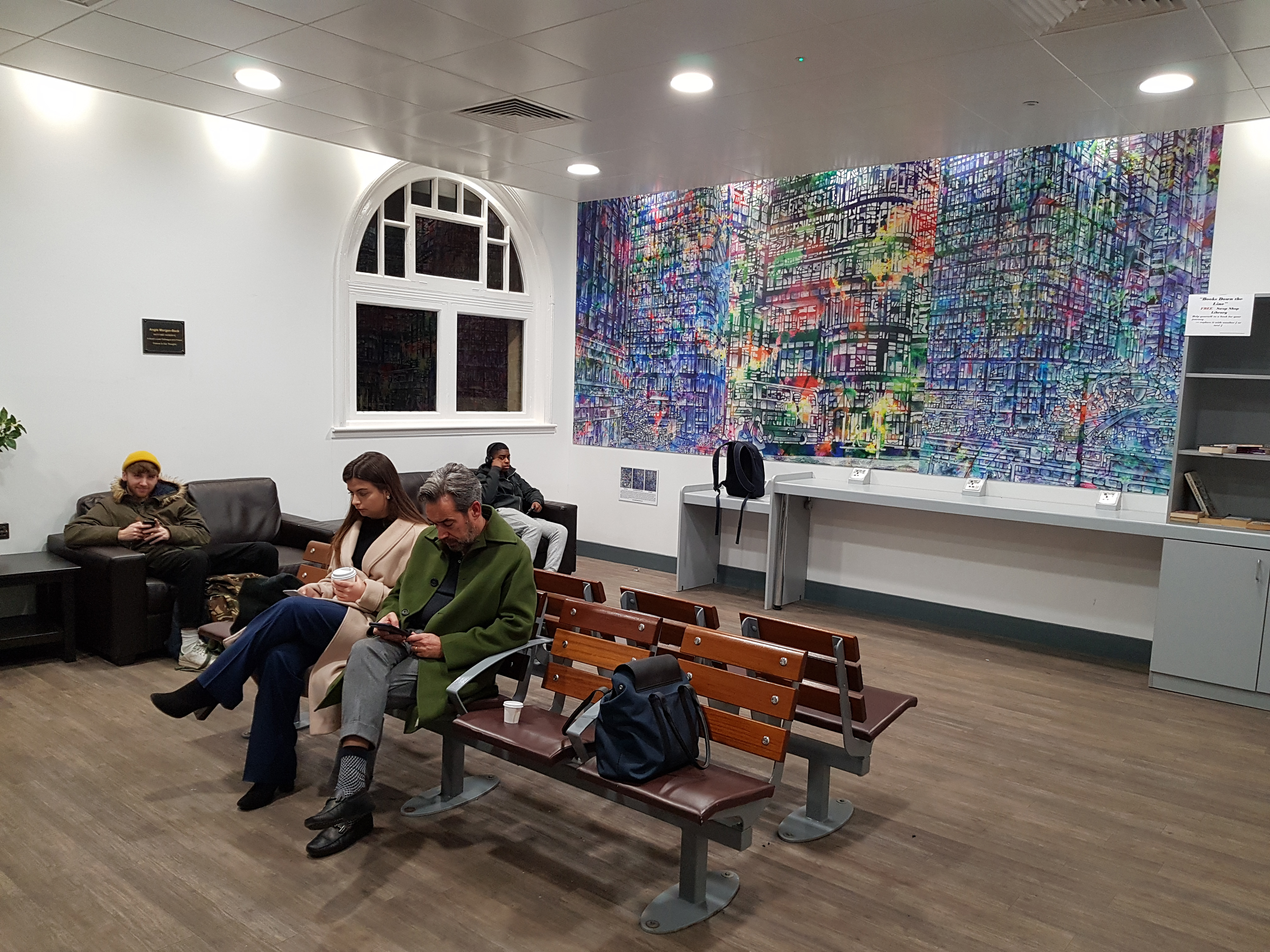 Stunning art work has gone on display in the waiting room at Colchester rail station, as part of Greater Anglia's Community Spaces initiative. The three panels – enlargements of Debbie's original paintings The D7 Bus, Every Window Tells a Story and City Lights - are snapshots of daily life in Canary Wharf which contrast the quality of colourful, watery layers of paint on handmade paper in reconstructing the glass, metal and concrete architecture of London. Greater Anglia's Community Partnerships Manager, Paul Haynes, said, "(This) has transformed the waiting room and offered a public exhibition space for this stunning art work, bringing it to a new audience." Terri Ryland, Community Rail Officer for the Essex and South Suffolk Community Rail Partnership said, "It's been a pleasure working with Debbie to bring this project to fruition and bring her fantastic work to Colchester where it will be seen and enjoyed by the thousands of people who use the station."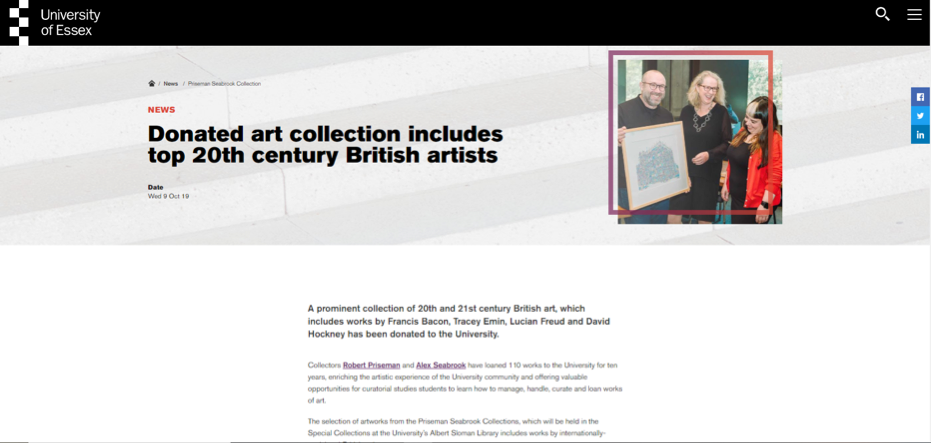 University of Essex: Modern and Contemporary British Art Collection
'A prominent collection of 20th and 21st century British art, which includes works by Francis Bacon, Tracey Emin, Lucian Freud and David Hockney has been donated to the University.'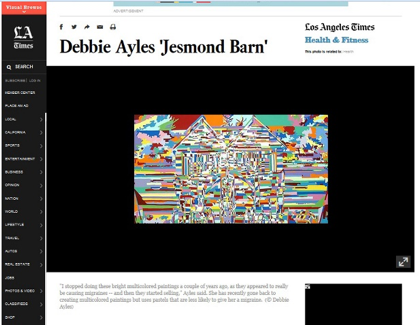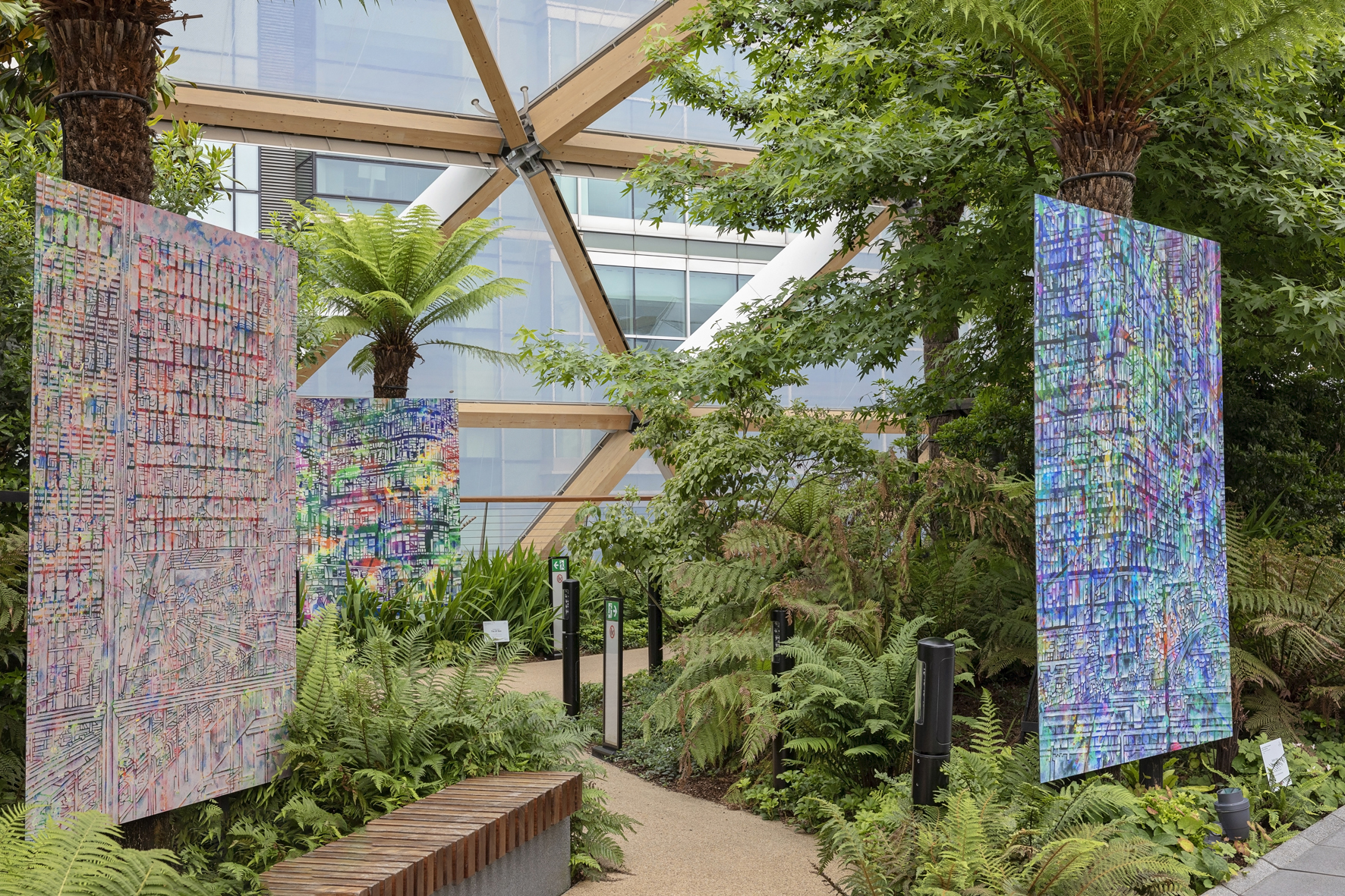 Dynamic City: Reflections in Canary Wharf – Paintings by Debbie Ayles
Crossrail Place [June 1 - 30] Debbie makes colourful deconstructed artworks of cityscapes, all office block panes and towering facades. In amidst are hints of office workers, clouds and buses, but mostly this is about hundreds of spangly geometric windows. Her giant hoardings are looking good across the flowerbeds in the garden atop Crossrail Place. The lunchtime gym class taking place alongside made appreciation a bit tricky, but eventually they picked up their towels, switched off the Prodigy and sweated back to their desks.
Debbie is most definitely an artist at the top of her game at the moment'
Structures Revealed
'Many buildings have architectural elements including bricks, windows, doors, chimneys, guttering and timber framing, but these features often fade into the background or become part of an overall sense of experience of a 'building'. Debbie Ayles examines buildings in a way that re-defines their structural integrity and uses the defining edges of the details around the object to uncover patterns that would not normally be noticed or seen, or if they are, would usually become homogenised and combined in our minds in a way that tends to fade them out. Through flattening and combining the lines of positive space, negative space, details and reflections, she is able to create a complex geometry that becomes a puzzle when she introduces a palette of soft tones and colours to highlight the relationships between the various elements. Abstract forms are sometimes introduced too, to create an additional aspect. When a building is cloaked in a skeletal scaffolding structure, the spaces between this structure and the formal building behind become complex and engaging, and this is an additional element that Debbie employs to develop her structures; using a structure (scaffolding) that is used to make a structure (a building) and combining the two to build a new structure (within her paintings) develops into a fascinating game that plays back and forth.'
Development of the East Contemporary Art Collection, held at the University of Suffolk
'UCS is proud to present the East Contemporary Art: A Collection of 21st Century Practice. The collection is the initiative of Robert Priseman and Simon Carter who set out to create a new contemporary art collection, distinct from the historic collections yet complimentary to them. Through their commitment and vision, and the generosity of the artists from the East of England who have donated works, they have created a collection that showcases the vast range of artistic talent and excellence within the region. Robert Priseman says, "The East Contemporary Art Collection is home to some of the very best contemporary art held in East Anglia. It provides a gateway for anyone who wishes to see some of the finest examples of work by artists of national and international importance living and working in the East of England today." UCS is delighted to house this permanent collection that captures the diversity of practice in the region and re – affirms the importance of artists' work to our creative journey. It signals the development of the relationships between artists and UCS' academic staff and students and will impact on wider community engagement. It also has the potential to open discussion on practice and process, and provides a platform for wider arts debates. The collection contains art from a wide range of media which will be exhibited in the Waterfront Gallery over a series of exhibitions.'
'These are paintings that I fully expect to see featured in glossy magazines, on walls of loft-style apartments or trendy London homes. If an interior designer hasn't discovered Debbie Ayles' works yet, I would be very surprised and rather disappointed.'
Debbie Ayles: "Jesmond Barn"(2003)
'(Damien) Hirst's work can be compared with that of Debbie Ayles. Ayles deliberately attempts to recreate the visual and sensory confusion she experiences during migraine headaches. Ayles's works can be examined in terms of the Fourier analysis of spatial and temporal visual stimuli. According to this analysis vertical stripes at the width to which we are most sensitive — three stripes per degree of the visual field, or three arms' lengths — are particularly annoying. The only comfortable position Ayles's painting can be observed from is when one's vantage is as close to the painting as possible. However, this position obscures the full visual expanse of the painting, and the work cannot be properly framed.'
Clive James
'I hope this presentation of Sarah Raphael's paintings will draw viewers who are new to her work into the same fascination that it now exerts on me, having spent the best part of two months sorting through hundreds of images. The articles by Podoll and Ayles constitute a valuable insight into the making of the enigmatic Strip! series...'
July 2008 'Empty Speech Bubbles' 'With the kind permission of Modern Painters, we reproduce here Geordie Greig's excellent profile article on Sarah Raphael's foray into abstraction. The painter's statements about her own work and its evolution are particularly interesting in relation to Debbie Ayles and Klaus Podoll's articles introduced in 'Headaches'.
https://www.ncbi.nlm.nih.gov/pmc/articles/PMC1279971/